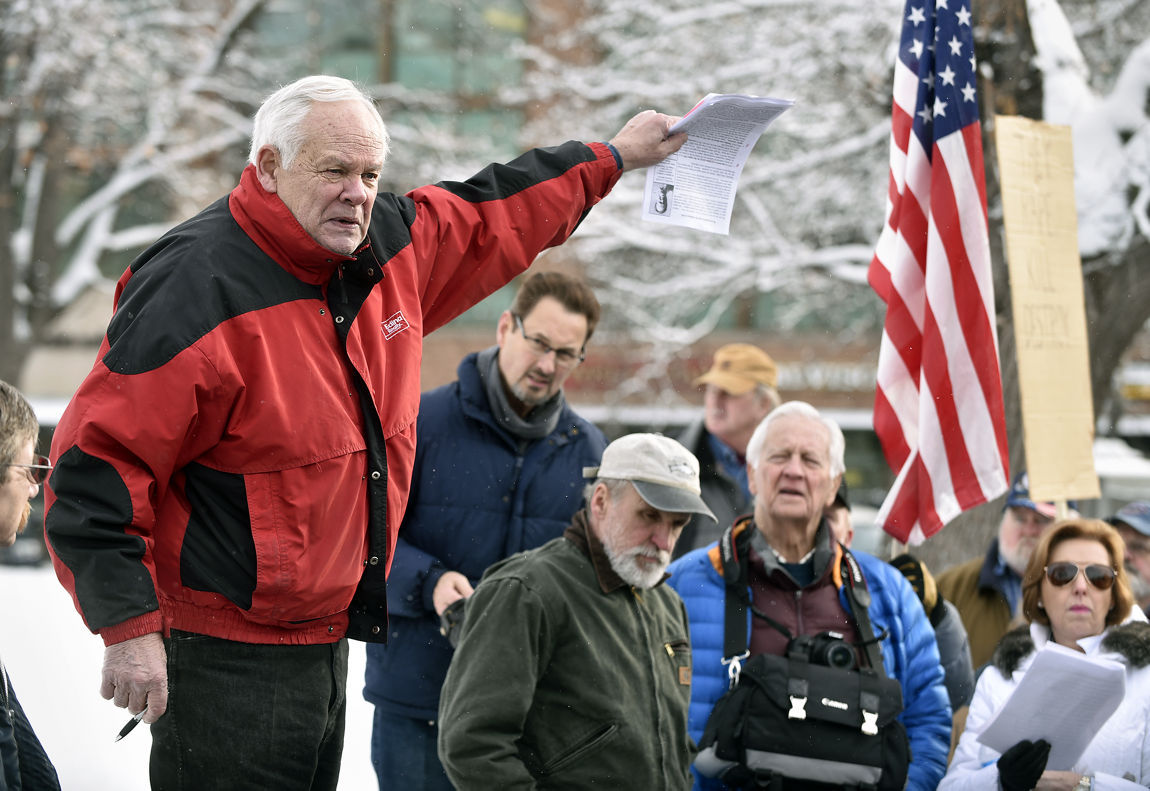 Missoula became a center of the anti-refugee settlement movement Monday morning as more than 100 people from across the state and Idaho took to the snow-lined sidewalk in front of the Missoula County Courthouse to decry what they see as a national threat.
"Right now, we're locked in a battle to protect our security, to protect our country," said organizer Jim Buterbaugh of Whitehall. "We are fighting the system, trying to head this thing off at the pass."
"This is an invasion. It's a government-sponsored invasion," said Brad Trun of Seeley Lake.
"Why don't they stay in their own country and fight?" asked Tom Wing, who urged the crowd to start "doing something" by flooding the chambers at Monday's Missoula City Council meeting.
Brothers Bob and Steve Cabaniss drove to Missoula from Sandpoint, Idaho, for the rally. They said the new mayor of that town introduced a plan to establish…
View original post 106 more words